Business Growth: Add Chatbots to Boost Your Sales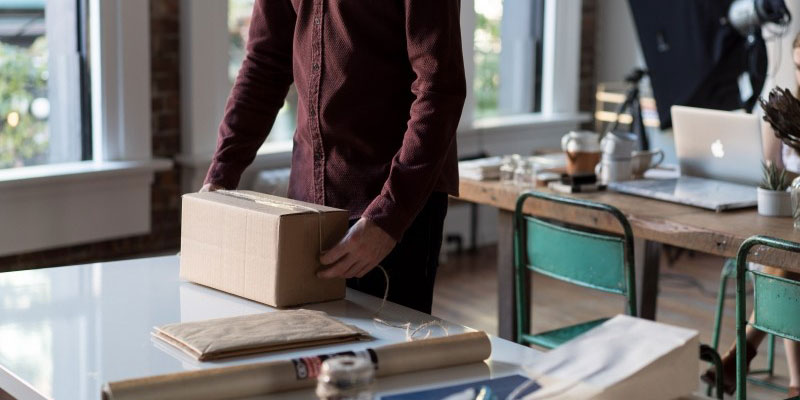 Small businesses can benefit from new AI technologies to increase sales, offer better customer support and provide 24/7 communication to satisfy customers.
For small businesses, it is an everyday struggle to find new customers. It also takes an extra effort to keep the ones they already have.
Small businesses also should be more flexible and more sensitive to customers' needs if they want to stay in the business, be successful and eventually grow.
Owners should be prepared to be much more creative in their fight for new customers.
Except for offering better services or products, small business owners should be prepared to adopt new ways to support their clients, respond to demands and propose new products.
Staying competitive with chatbots
Small businesses have limited resources. They just can't afford to throw large sums for advertising to attract new customers or re-engage existing ones.
Implementing a chatbot can help to connect with clients and increase sales. A chatbot is an affordable solution for businesses as it doesn't take much time and a lot of money to start using it.
Here are some of the ways a chatbot can attract more customers to make them engaged and interested in your services and products:
Marketing & Sales
Businesses usually try to communicate with their customers via emails, newsletters or posts in their social media pages. Even though these ways are somehow successful, they aren't satisfying enough and don't achieve the greater engagement small businesses would like.
With a simple chatbot, sales can be boosted via Facebook Messenger. For example, a chatbot can send daily product offerings to customers.
There is also a way to build pre-made answers which users can pick to learn more of a product or a service.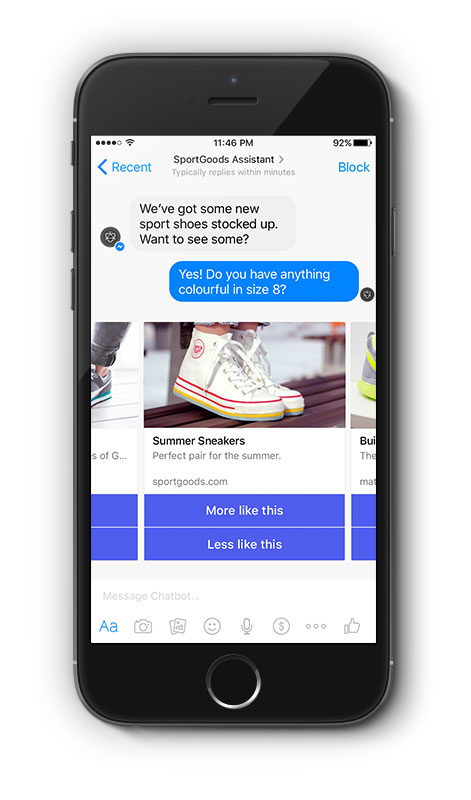 ---
Customer Support
Imagine handling requests without the need of having trained personnel to be on the phone or on the chat line.
Chatbots can be trained to handle clients' questions, check an order status or file a complaint.
Small companies have to be sure that they provide the best support for their customers and chatbots can provide that.
---
Ordering Food
You know it goes if you want to order food. You either do it by phone or via internet. Both ways require extra effort from the customer to achieve the goal of ordering a delicious pizza for dinner.
Well, this process can be simplified with some help from an intelligent chatbot. Now, it is possible to order some food with Facebook Messenger.
---
Restaurant Booking
For booking a table in a favourite restaurant, a person must do this extra effort of calling the place on the phone or alternatively, go to the restaurant website and reserve a table for a particular time.
Again, a chatbot can assist with that.
If you have some regulars, who like booking their favourite table and do it often, a booking chatbot can be a nice feature for them.
With a proper implementation, your clients can book a table by writing a simple message to your bot. ---
Flights and Travel
Despite the improved booking user interface of travel and flights websites, you can be sure that people are not very excited when they have to spend time looking for accommodation, travel tickets or hotel searching.
If you are offering vacations together with flights, a chatbot can be a real helper. A well-trained chatbot can answer quickly to traveler's desires and offer best deals.
---
How a Chatbot can really help?
Chatbots offer safe communication.
No one likes dealing with sales people or customer support. If you ask people, the majority will tell you that they feel terrible when they deal with a pushy sales person.
On the other hand, customer support personnel, despite training, sometimes are not very well prepared to deal with questions and requests.
Chatbots are intelligent.
In their core, chatbots are conversational tool which offer intelligent communication.
But they also collect data from customers. For small businesses, such data can be very useful as it will provide the knowledge of digging deeper into the minds of the customers to predict their desires. Analyzing the data may be useful for a specific service launch or offering new product range.
Chatbots are versatile and can be easily implemented.
A chatbot can be implemented on a website, via Facebook Messenger, on Skype and Twitter.
Due to their flexibility, which is especially good for businesses communicating with customers through various channels, they can be built just once and implemented wherever is required.
Small businesses can adopt new strategies as chatbots or try new things quickly. They also can afford experimenting new technology in a small scale without having the concern of spending too much money or man-hours.
For a custom chatbot, feel free to chat with our own bot.
No time to get the job done?
We have plenty.