10 reasons to consider a Progressive Web App for your business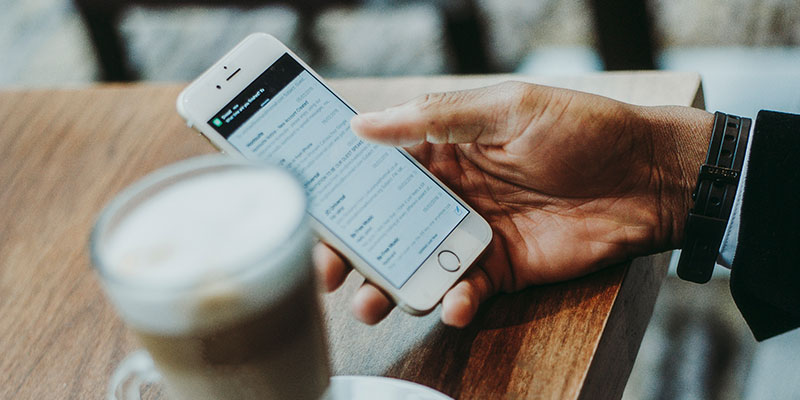 Successful businesses have websites which help them reach potential customers. Some invest time and money in building mobile apps to offer better mobile experience for their clients.
There is nothing wrong with that as higher audience reach means more leads.
But it can be better.
Businesses now can take advantage of having a Progressive Web App (PWA) to connect to more potential customers.
What is a Progressive Web App?
PWAs are created by Google and are considered to be the apps of the future. How so?
A Progressive Web App transforms your company website into an application that is viewed from a mobile browser.
There are three main features that are particularly important. A PWA has a native app behaviour including push notifications, app-like user interface that looks great on mobile devices and offline availability which serves content even when the user is offline.
To get you discover the full potential of a Progressive Web App for business, have a look at these 10 reasons to consider having one for your business:
1) Responsive
PWAs are designed to fit any type of screen: desktop, tablet or mobile. They look great on every device.
2) Progressive
They work for any user, despite the choice of browser, because are built with progressive enhancement as a core principle.
3) Offline-first
PWAs are not dependent on connection. They are enhanced with service workers which ensure that content is available on low-quality networks or when users are offline.
4) Look like Apps
They feel like apps because of the app shell model which separates the application functionality from the application content.
5) Always Fresh
Service workers ensures the up-to-date content by regular updates.
6) Safe
These apps use HTTPS to ensure safety of the content and security while browsing or purchasing.
7) Installable
PWAs has a feature which allows users to add apps on their home screen for quick access without the need of visiting the app store.
8) Re-Engageable
Users are re-engaged by push notifications which makes them revisit your progressive app to learn more or take advantage of a promo or offer.
9) SEO friendly
Search engines like a PWA as it is identified as "application" because of the W3C manifest and service worker registrations. As a result, there are easily found.
10) Linkable
The app can be shared via URL and no complex installation is required.
PWAs are the bond between websites and apps, but better:
A Progressive Web App is almost like a website but a bit better as:
It has an app UI when it is used on mobile devices (because of the full screen immersion, application navigation and splash screen);
It refreshes automatically after content is updated;
It engages users by sending push notifications;
It is offline-first and works well despite network quality or connectivity;
A Progressive App is almost like an app but a bit better as:
It is liked by search engines and it is easily discoverable;
It does not require to be approved by an app store as it can be distributed via web;
It can be easily shared by sending the URL;
Conclusion
Progressive Web Apps are here to help businesses reach wider audience through new enhancements in content delivery.
Their features are in favour for both users and businesses. The offline-first feature ensures fast content delivery for users with problematic connections. Push notifications guarantee higher engagement rates. The app like UI offer users to immerse in what you are offering.
The lower cost of development and the ease of distribution are beneficial for business owners as they won't spend big budgets on native apps and will skip the whole application approve process.
Opting for a Progressive Web App seems like a promise for better conversion rates and more involved users which will eventually result in more leads and business growth.
No time to get the job done?
We have plenty.